JOIN US FOR A DAY FILLED WITH SUN-RIPENED BERRIES, GOOD FOOD, AND LOTS OF FUN!
Imagine a perfect day on the farm eating sun ripened berries straight from the fields. Every year for the past 18 we have opened up the farm to members and their friends to come and share in the bounty.
You will never taste a berry any better than the one you've just picked warm off the stolon. The amount of strawberries in the field may vary from week to week, so there's the potential that you might only be able to do a strawberry tasting. On days when strawberries are plentiful, you can pick to take them home for $1.50 per pound.
We love your overwhelming excitement at visiting the farm and are excited this year to open these event days up to even more members, friends & family. Please invite your neighbors, co-workers and anybody you think would be excited about the farm and enjoy a day out in the country.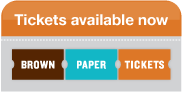 What To Bring:
A picnic lunch
Picnic blanket and chairs
Water bottle
Sunscreen
Sun hat
Walking/athletic shoes
Camera
Baskets and buckets to pick berries into (if u-pick is available)
Farm Rules:
Children must be supervised at all times and may not wander the farm alone.
Absolutely no dogs or other pets on the farm. Please contact Connie at organic@eatwell.com if you need accommodations for a service dog.
No smoking is permitted on the farm.
Do not feed the animals.
Most of the farm is stroller and motorized wheelchair accessible, although it can be somewhat of a rugged and dusty terrain in some spots.
Are you interested in joining the Eatwell Farm Event Crew?
We need members of the community to help work these events in exchange for cash or CSA credit. Check out the Eatwell Farm Event Crew page for more details.
Directions to the farm:
Eatwell Farm is located at 5835 Sievers Road in Dixon, CA.
Exit I-80 at Pitt School Road and head North on Pitt School. Turn left on Sievers Rd. Eatwell Farm is about a mile down the road on the right. You'll see 6 rows of very tall trees. This is the farm. Turn right into the farm and follow the signs with arrows out to the fields. An Event Crew Member will check your ticket and direct you where to park.
Tickets are non-refundable within 3 days of the event.